I am now available for in person appointments!
---
sara petrucelly
Hello my name is Sara Petrucelly, and I am a Witch and Holistic Healer. I live in Maine with my 2 children and run my business from home! I specialize in my holistic energy healings that are unique and powerful. They will bring you empowerment, energy, psychic abilities, motivation, direction in life very quickly!
I work specifically with the Daemonic Divine Entities such as Azazel, Lilith, Asmoday, Lucifuge, Belial, and many more!
Everything on the website and Etsy page are done long distance from the comfort of your home! Please email me with any questions at blacktreeblueraven@gmail.com.
For more reviews visit my Etsy Platform! I have over 300!
My Etsy: https://www.etsy.com/shop/BlackTreeBlueRaven
Follow me on my other platforms!
https://www.patreon.com/EyeoftheWatchers

BLOG: https://blacktreeblueraven.wixsite.com/website/blog

My Etsy: https://www.etsy.com/shop/BlackTreeBlueRaven

Subscribe to my YouTube Channel! https://www.youtube.com/watch?v=ndflmCtPS9o&t=5s

Facebook Healing Page: https://www.facebook.com/blacktreeblueraven

Store Facebook Page: https://www.facebook.com/magickapps

Follow me on Tik Tok! https://vm.tiktok.com/ZMeEKoyTY/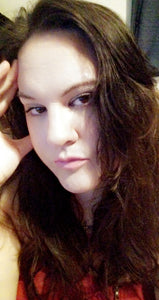 Anastasia Lovelace
I'm Anastasia and I'm a 4th generation raised occultist. I'm married with 2 children living in New England. I am specialized in hoodoo, hexes, curses, baneful workings as well as romantic rituals. Divination with pendulums, tarot, ethereal connection. I can connect with ancestors, deities, and guides. I do past life readings. All individualized and unique to suit your needs and consultations are available. I do customized potions and anointing oils for self-at home rituals which will be available upon request or purchased through my store front coming soon!
If you have any questions please feel free to email me at Thelovelacewitch@gmail.com 
TikTok https://www.tiktok.com/@anastasialovelace?lang=en
Instagram https://instagram.com/anastasia_lovelace?igshid=MzNlNGNkZWQ4Mg==
Facebook https://www.facebook.com/AnastasiaLovelace689/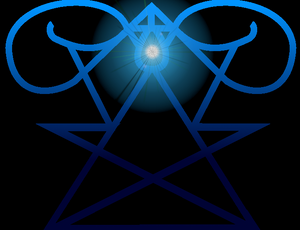 Goetia Guide Application
Free and Ad Free!!
Android:
https://play.google.com/store/apps/details?id=com.GoetiaGuide&hl=en